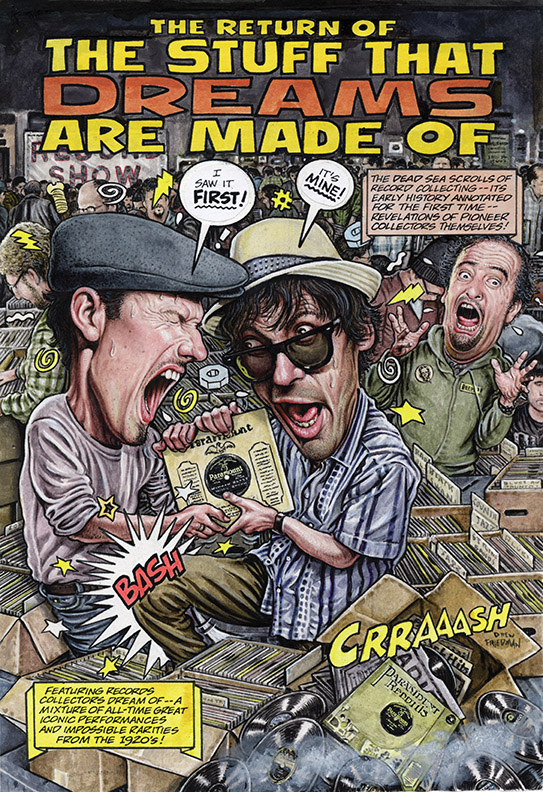 2 CD's! 54 page booklet!
Comes in an oversized
DVD digipack format (a Yazoo release)
• The sequel, The Return Of Stuff That Dreams Are Made Of, follows in the footsteps of its predecessor with a 2 CD set of 46 classic Blues and Country songs recorded in the 1920's. Many of them are among the great iconic performances of the entire genre, including selections by legendary performers Bukka White, Charley Patton, Dennis McGee, Eck Robertson, Ishman Bracey, Uncle Dave Macon and many more.
• The sound quality represents a new high standard even for Yazoo which has always been known for great remastered sound. Many tracks sound like modern recordings with the performer right there in the room with you!
• Includes a 54 page booklet which tells the story of collecting rare 78 records from the beginning in the 1920's through the 1960's. All brought to life with first hand recollections by the old-time crazy, wacky pioneer collectors themselves! The booklet is also full of rare photos and label shots sure to whet any record nuts' ravenous appetite.